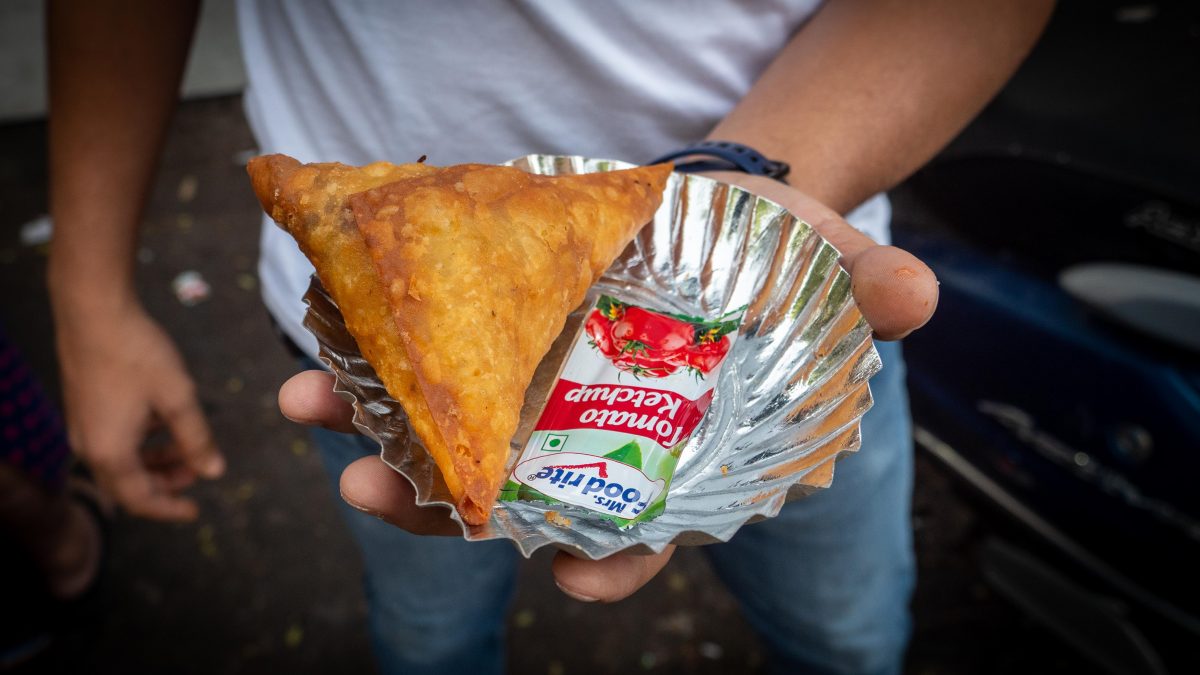 Best Keema samosa in Pune | Akhtar Samosa
Watch the video here
Akhtar samosa is located at Saifee Street camp Pune, the amazing thing is that they serve only one kind of dish which is Patti Samosa.
Veg samosa, chicken samosa, mutton keema samosa all these names are all familiar, and I am sure we have heard about them at least once in our life.
They sell a variety of Patti Samosa like
Vegetarian Samosa
Cheese corn Samosa (sweet corn)
Chicken Keema Samosa
Chicken cheese Keema Samosa
Mutton keema samosa (Goat)
Mutton Buff keema samosa (Buffalo)
Prawn keema Samosa (The most unique)
In this article, Your Thelocalguide Nadeem will share this amazing outlet that is serving some delicious samosas.
Let's see what this place offers using Thelocalguide's cheat sheet
Cheat Sheet
Description
Details
Specialty
Patti samosa, veg, mutton keema (goat) ,
buff keema (buffalo), chicken, and prawns samosa.
Cuisine
Irani
Price Range
₹20 – ₹50
Sitting Area
No
Hygiene Level
Good
Parking
No
Suitability
Family, groups, and individuals
Timing
7 days a week, 4:00 pm –9:30 pm
Location
328, Saifee St, Camp, Pune, Maharashtra 411001
Payment mode
All modes accepted.
Washroom
No
Home Delivery
Yes
Akhtar Samosa
Akhtar started a few years ago in just a small cart, they used to sell chicken and mutton keema samosa. A few years later they opened this outlet just a few meters away from the original stall.
As you can see there is no seating area at Akhtar samosa. You have to place an order and then once it is given to you you have to stand and eat. Camp is not very friendly with cars so if you visit the camp area in your car then there will be a problem with parking.
So I will recommend you can visit on your two-wheeler and then place the order and cherish the delicious savory juicy samosas.
Menu
They have a simple menu and few items on the list. You can check out the menu below.
What is Patti Samosa?
Akhtar samosa sells Patti samosa, They are different from the traditional samosas. The outer layer is made from multi-purpose flour (maida). It is kneaded and then rolled into thin sheets. These sheets are then filled with a mixture of ingredients depending on the type of samosa.
What should you eat?
I tried four varieties of samosa at Akhtar samosa camp. Chicken keema samosa, Mutton keema samosa, Chicken cheese keema samosa, and the best one was prawn samosa. Thelocalguide favorite was the prawn samosa and the Mutton keema samosa.
Mutton Samosa
Mutton Keema samosa was so juicy and the moment I broke it into two pieces, the filling and the juice burst out from the samosa. It cost only 50 rupees and it is worth the price you pay for.
Prawn Samosa
The prawn samosa is my favorite and I can visit this place just for eating this one piece of delicious, savory samosa. The samosa is not only filled with a huge amount of small-sized prawns, but it also has a green-colored masala which has many more things other than prawns. This variety of samosa makes Akhtar samosa different from other stalls.
Address
Akhtar samosa is located on saifee street, camp, Pune. There is another branch located just nearby. I visited this branch many times they are always open.
Akhtar's samosa
328, Saifee St, Camp, Pune, Maharashtra 411001, India
https://goo.gl/maps/hbBf4EPNE8YgEVCx7
I hope this article would have provided everything you need to know about Akhtar samosa. Make sure you visit and you can let me know your experience here or on my Facebook page.
Do share the article thank you!
Connect with me
Facebook Page: https://www.facebook.com/thelocalguide.in
Instagram: https://www.instagram.com/thelocalguide.in/
YouTube Channel: https://www.youtube.com/c/thelocalguide
Tags In