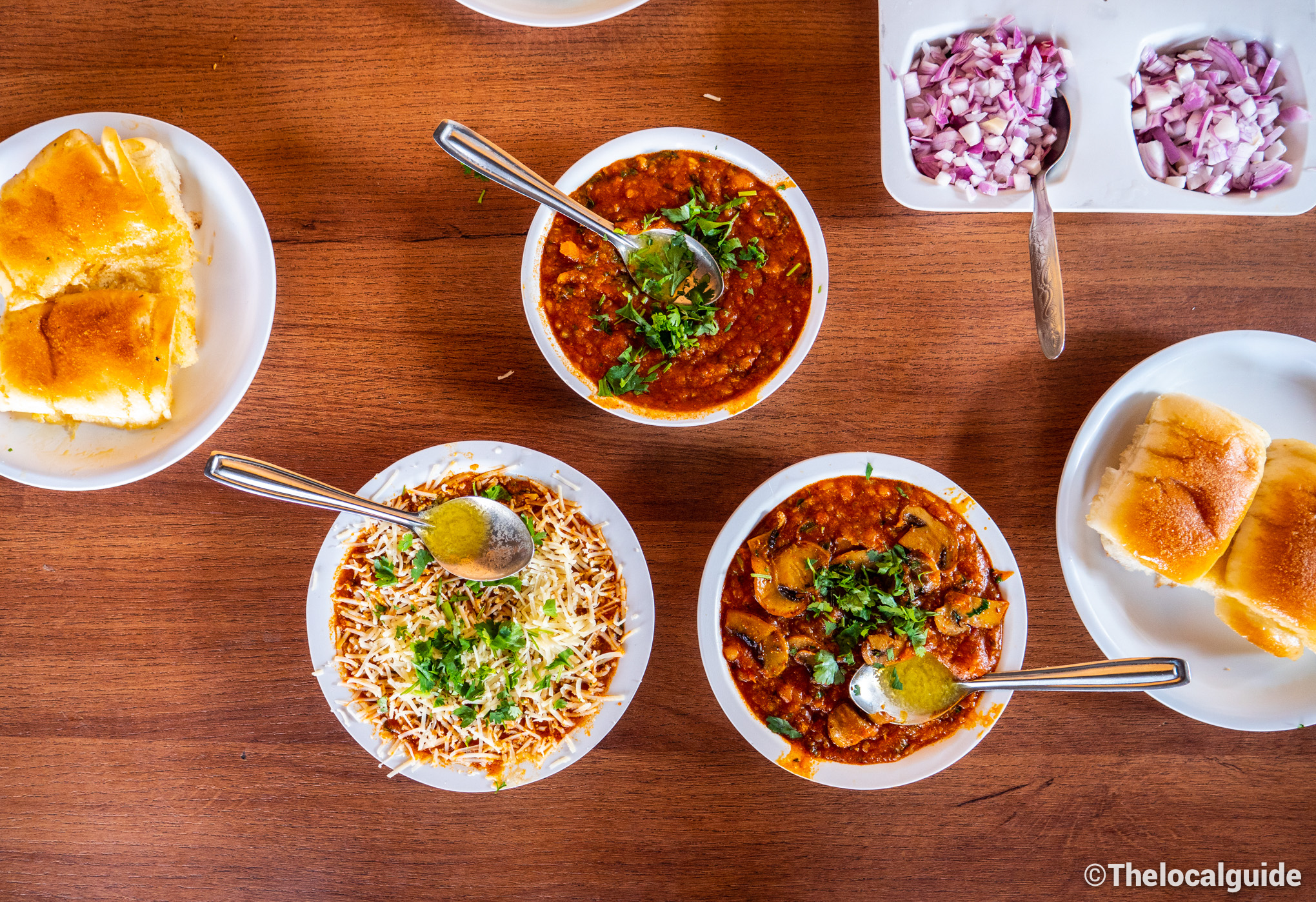 Geeta Pav bhaji | One of the Best pav bhaji in pune
In this article I will tell you where you can find one of the best pav bhaji in Pune!
It really hard to find someone who doesn't love Pav bhaji. The deliciousness of spices mixed with a number of vegetables cooked in the sea of butter can't be disliked.
One of the best Pav Bhaji in Pune
This love for Pav bhaji and the hunger of finding something new and different made me find the Geeta pav bhaji. In this article, I will share everything about Geeta Pav bhaji which is one of the best pav bhaji in Pune. This is one of the best Pav bhaji I had so far. Keeping the authenticity of this dish the second generation of The founder of the Geeta Pav bhaji is adding new dishes.
While they are doing this they are also making sure that the person who is visiting from their college days who now comes with their grandkids feels the nostalgia while having the pav bhaji.
Cheat Sheet
| Description | Details |
| --- | --- |
| Speciality | Pav Bhaji, Pizza, Juices |
| Cuisine | Maharashtrian |
| Price Range | ₹15 – ₹150 |
| Sitting Area | Yes |
| Hygiene Level | Good |
| Parking | Yes |
| Suitability | Family, groups, and individuals |
| Timing | 7 Days a week, 8 am –11:30 pm |
| Location | Nigdi, Pune |
| Payment mode | All modes accepted. |
| Washroom | Yes |
| Home Delivery | Yes |
What's so special?
Geeta Pav Bhaji is taking this delicious dish to the next level and the secret behind that is the years of experience that goes behind its plate of Pav Bhaji. That is the reason it is on the best pav bhaji places in Pune.
Different options of Pav bhaji to choose from!
Ever heard about mushroom pav bhaji? well you will find that here 😀
There are many versions of Pav bhaji which is available at Geeta Pav Bhaji like Mushroom Pav bhaji, Cheese Pav bhaji, Geeta special pav bhaji, Paneer pav bhaji, Khada Pav bhaji, Khada paneer pav bhaji, Vaishnavi Pav bhaji, and even they have Jain Pav bhaji for our Jain brothers and sister 🙂
My favourite is the Mushroom pav bhaji which has the good ness of their regular pav bhaji with the sliced mushrooms which gives a different dimension to the pav bhaji.
What else they serve?
While they are famous for their Pav bhaji they do serve lots of different items like pulao, different options from juices, milkshakes, pizza, Tea, and Coffee.
Geeta Pav bhaji serves different variety of drinks which includes juices and milkshakes you can order as per your preference and they will serve fresh to you.
The pizza they serve here is delicious, the crust is soft and crunchy at the same time. The pizza sauce is also made in house which makes the pizza their own yet different from what we get in other places.
Different variety of pulao is served here which goes really well with Pav Bhaji. The price is also affordable if you are looking for a full meal that I will suggest you to have a plate of Pav Bhaji and pulav.
If you talk about the desert section that they have delicious rabdi which is nothing else but the condensed milk which is sweet and savory.
I really like the coffee which they serve here. It is frothy, little bit sweet version of the coffee. I remember we used to crave for this type of coffee and they were only served in the marriage functions that used to happen in the winter seasons.
apart from these items they also serve the regular idli dosa which I believe you should only eat if you are really craving for otherwise, I will suggest you try the Pav bhaji 😀
Address
Located in the Nigdi, Pimpri Chinchwad of Pune the Geeta pav bhaji is easily accessible. If you are living in Pune city then you have to travel for around 21 Kilometer towards Nigdi visit Geeta Pav Bhaji.
Geeta Pav Bhaji, Plot No 397, Sector No. 24, Lokmanya Bal Gangadhar Tilak Rd, opposite Lokmanya Hospital, Pune, Maharashtra 411044, India
https://g.page/geeta-pav-bhaji?share
if you want to see the video review of this place you can go to this YouTube video which I have created all the items for which this place is really famous.
Tags In