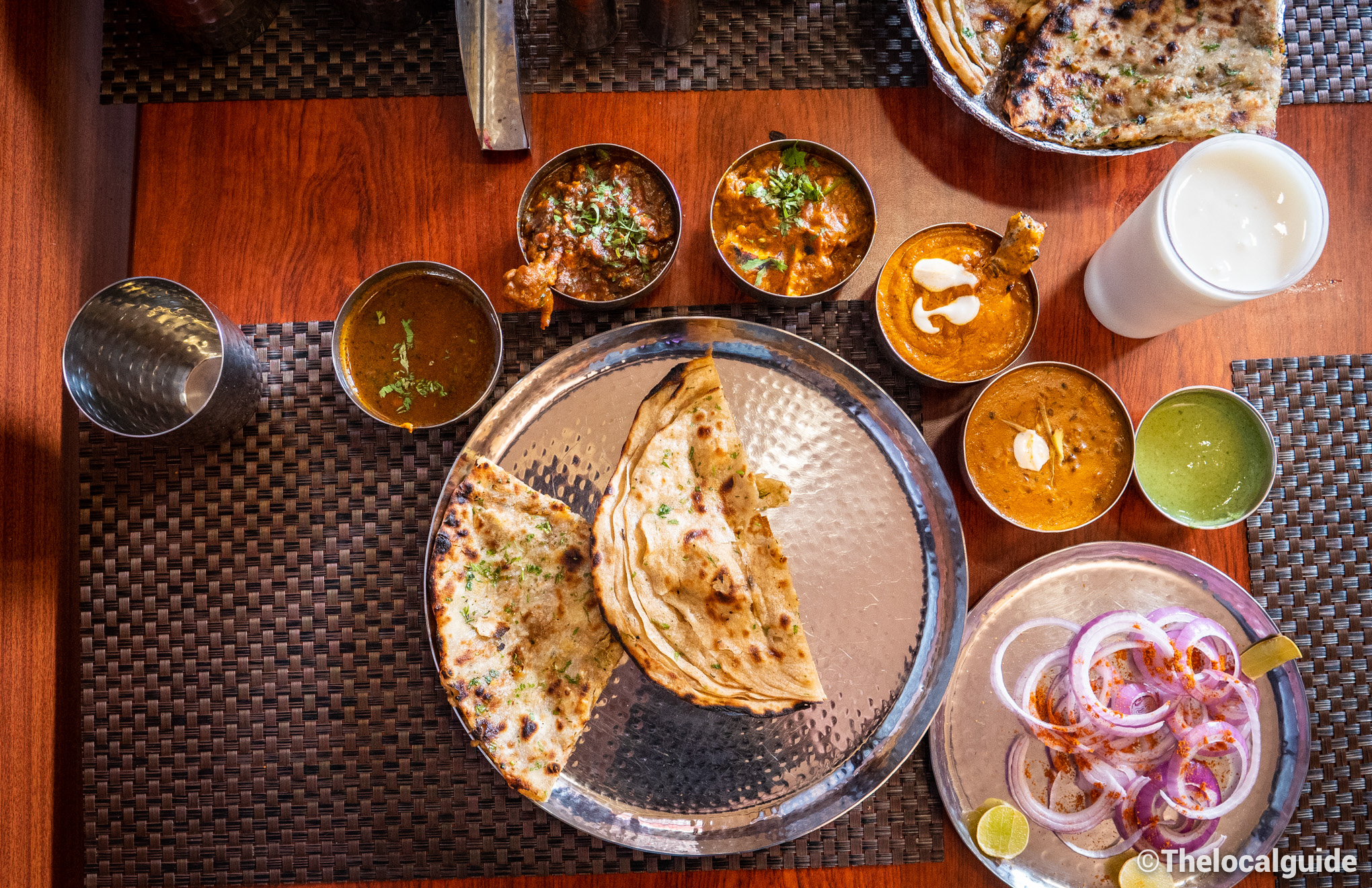 Kake da Hotel | Now Enjoy Delicacies from Delhi in Pune
A brand that is older than McDonald's, Burger King, and KFC and more profitable than the other restaurant brands. A brand that serves authentic Indian food which is tasty healthy than any other restaurant.
This is a story of Kake da hotel.
Kake da hotel was founded in 1931before India Pakistan partition in Lahore Pakistan, it was located on McLane Road. After the partition of India and Pakistan, then it moved to New Delhi. It was a roadside eatery located just opposite the marina hotel near the taxi Stand in Connaught Circus.
In 1976 when three Indo Pak wars had happened India and Pakistan needed a lifeline a symbol of friendship which was the Samjhauta express. This train was linking Delhi to Lahore and it made it possible for the families to visit the two countries.
Kake da Hotel in recognition that Indians and Pakistanis where one people it didn't build the family is visiting India from Pakistan to it was not just free food it was a symbol of brotherhood and hope.
It has served food to many celebrities And politicians like Shri Atal Bihari Bajpai, Dara Singh and The great Khali To name a few.
Let's dive in and see what this place has to offer.
Authentic Delhi food served in Pune city
Kake da Hotel open to franchisee model in 2015 After completing its 85 years. Since that Pune has got three branches which are serving the authentic Delhi food right on your plate in the Pune city.
Cheat Sheet
Description
Details
Specialty
North Indian
Cuisine
Punjabi and Mughlai
Price Range
₹25 – ₹755
Sitting Area
Yes
Hygiene Level
Good
Parking
Yes
Suitability
Family, groups, and individuals
Timing
7 days a week
12–4 pm and 7 pm–12 am
Location
Baner and Viman Nagar
Payment mode
All modes accepted.
Washroom
Yes
Home Delivery
Yes
What's so special?
They serve a famous Dal Makhani which is cooked overnight on the coal which makes it creamy and so delicious that you will not find a Dal makhani like that anywhere else.
Kake da hotel also serves a new kind of starter which is called Dahi ke Bhalle. They are basically bread stuffed with curd, mint, pudhina, and few spices mixed together.
Dahi ka mutton is another special dish which is owned by the kake da hotel. The soft and tender mutton is cooked in the dahi and other spices.
The delicious gravy goes really well with the naan and with the biryani rice which is served with this gravy.
From a wide variety of naan like garlic naan, butter naan, and stuffed naan.
Many items to choose from!
Starters
You can choose from a wide range of starters available at the Kake da hotel. On the vegetarian menu, you can choose between a number of kebabs made from Soya Chaap and Paneer.
There are many different types of Soya Chaap kebabs available like Soya Achari chaap, Malai Soya Chaap. They also serve traditional Paneer Tikka, paneer Achari Tikka, paneer Hariyali tikka, paneer malai tikka, and Paneer Tikka Shashlik.
There is a wide range of nonveg starters from which you can choose from like stuffed chicken tandoori leg pieces. This is a new dish which I saw the first time in any restaurant.
The chicken leg piece is stuffed with the minced chicken keema, it is half cooked in the spices and then stuffed back in the leg piece. This is a unique dish which you can try when you visit the kake da hotel.
They also serve Delhi-style biryani which is made by mixing the Biryani rice with the mutton or chicken gravy. This mixture is then put in the handi ( a pot made from clay ) which is sealed with the dough and steamed for 15 minutes.
This is a different kind of biryani which you can try for an experience.
Address
I visited the Kharadi branch of Kake da hotel the hospitality there was really good. I was hosted by the branch owners. Since then there are many branches which have opened.
Kake ka Hotel Kharadi
S.No 6, 2/20, Kharadi South Main Road, Rakshak Nagar, Kharadi, Pune, Maharashtra 411014 https://g.page/kake-da-hotel-pune-kharadi?share
Kake Da Hotel – Baner
Shop No 1 & 2, Sai Empire, Baner Rd, Baner, Pune, Maharashtra 411045 https://g.page/kake-da-hotel-baner-pune?share
if you want to see the video review of this place you can go to this YouTube video in which I have created all the items for which this place is really famous.
Tags In