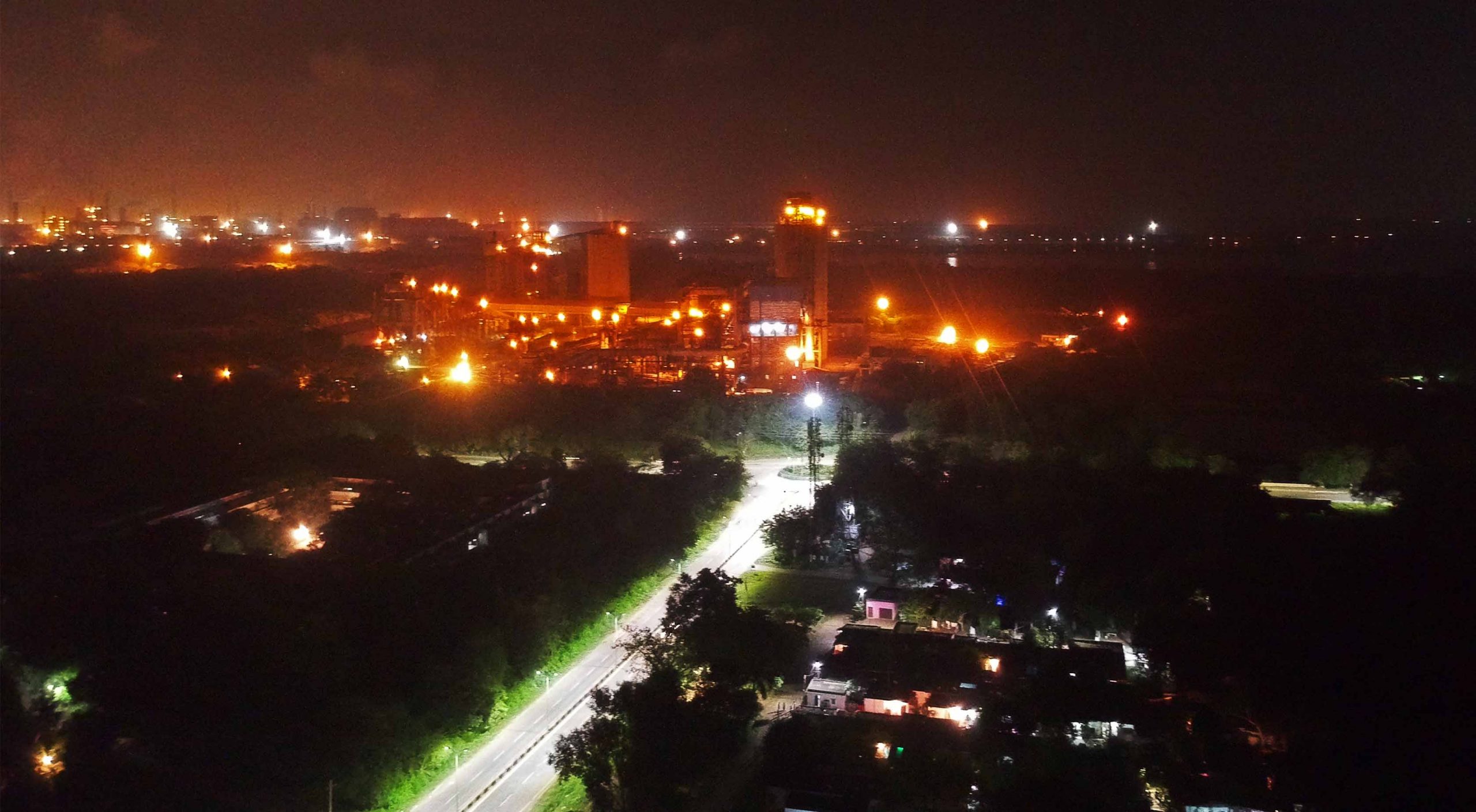 Bhilai | Everything you need to know about Mini India
The Beginning
I hope you would have pronounced it right, not like this guy 😛
Bhilai, it is not a place, it's a feeling!

I believe every single person who has been to Bhilai will agree to this!
Bhilai or Bhilai Nagar or The city of steel is known by many names. This city has a population of approx 1,064,222. It is the second-largest urban area after Raipur in Chhattisgarh (Wikipedia).
The foundation of the modern city of Bhilai was laid in 1955. When the Indian government signed a historic agreement with the Soviet Union to establish a steel plant near the village.
Let's break down the article into a few sections which will give you a complete virtual tour of the city.
Places
Bhilai is a small city but it doesn't mean that it is less exciting as compared to other metro cities. The city is blessed with a mall, numerous cafes, street food joints. Also, the civic center which houses all kinds of shops and food joints.
There is also a place where each Bhilai has visited. It has a special place in their heart of Bhilains and that is Maitri Bag.
In this place, you can hang out with your family. You can have a picnic, boating, take a ride on the toy train and watch the musical fountain show. You can also watch the Bhilai Steel Plant from the tower.
People living in Bhilai usually say that there is only one place in the city to visit and that is maitri bag and civic center.
But hold on we are in Chhattisgarh, right? the most blessed state by nature and culture. Bhilai is at the center of Chhattisgarh you can visit places like Bastar, Jagdalpur, Kanker. These cities offer dams, caves, waterfalls which you can visit.
Bhilai is also surrounded by other districts, They have beautiful dams, rivers, canals, hills, caves, and even hill stations which are located in Mainpat Chhattisgarh.
Weather
Bhilai endures extremes of all the 3 seasons.
In the summer season the temperature goes up to 44°C, in winter season it goes as low as 14°C. In the rainy season, the city receives around 1188 mm or 46.8 inches of rainfall.
Due to such diverse water patterns throughout the year, you can enjoy seasonal fruits and wonderful weather.
Connectivity
The connectivity in Bhilai is remarkably good all the trains pass from the Durg junction which is just 4 km away from Bhilai,
There is also a bus stop in Durg which is near the Durg railway station where you can find buses traveling all across India.
The city also offers e-rickshaws, auto, Ola, private car rental services like Trippy self-drive, Carwale, and city bus which will help you in moving around the city.
The airport which is called Swami Vivekananda Airport is also 40 kilometers away from Bhilai. You can get a flight to the different cities across the country.
The City bus is available which goes from the Airport to the Durg Railway station. You don't have to worry about connectivity you can go anywhere and or come from anywhere the country to Bhilai.
People
Bhilai is a peaceful City you can easily live here Without worrying about anything else people live with harmony you can find different types of vegetables and seafood as well which comes from Visakhapatnam in Odisha.
This attracted people in search of jobs and a better life from all over the rural parts of India to Bhilai city. This made this small city a reflection of my beloved country India, it became Mini India as people migrated from all over the country they also bought their culture, food, and tradition to the city.
Culture
Bhilai is a mini India, You will find people from all across the country living in the city. This makes it a multicultural city, A bhilian can enjoy all the festivals like Ganesh Chaturthi, Durga Puja, Dussera, Diwali, Eid, Muharram, and even Jagganath rath yatra.
Bhilai has a number of temples like Shree Shirdi Saibaba Mandir, Bol Bam Shiv Hanuman Temple, Kali Badi for Bengali community, few amazing churches, and the beautiful Jama masjid which has its own Eidgah for Eid namaz.
Lifestyle
Cost of Living
Bhilai is a small city the cost of living is less and affordable by all class of society as compared to the other cities. You can easily get a row house of 1000 square feet area in ₹6700 which is impossible in a city like Pune. you can also get maid injust ₹800 per month that too by not exploiting anyone.
The city is surrounded by farms, villages, and Shivnath rivers nearby which makes fruits, vegetables, grains, fish, poultry, and meat available at affordable prices.
Sports
For a city like Bhilai, the number of stadiums and grounds which this city has is marvelous. Bhilai Steel Plant maintains most of the parts of this city they have many different Grounds available for all the sports activities like
The biggest one is the Jayanti Stadium which is located near the civic center.
There is also a beautiful cricket ground which is located in the sector to you can even play cricket during night time there is a place where the audience can sit and enjoy the match this is maintained by the Nagar Nigam and steel plant.
Mall
Bhilai has its own shopping mall Surya Treasure Island. This mall has everything you need like PVR Cinema, Reliance Digital, Big Bazaar, KFC, Dominos, Pizza Hut, Subway, and many other stores.
Shop and Utility stores
There are numerous markets near Bhilai City, apparently, the bigger ones can be found in Durg, sector 6, powerhouse, and also each sector area has its own small circle of shops and stalls.
You can easily find ATM's, Banks, Post office, Mobile service Centers. Online stores also deliver stuff quickly in the areas so if you are an avid user of Amazon and Flipkart then worry not.
You can also choose from a variety of green vegetables for which Chhattisgarh. The state is famous for its Bhaji's you can find different numbers of leafy vegetables here.
Hospitals
Bhilai steel plant has its own hospital and medical research center Jawaharlal Nehru Hospital Research Center, Sector-9. This hospital has all the facilities.
People from all around the state come to the hospital for their treatment. Even I was born there along with all my siblings.
Other than that the city has many other specialists like Dr.Siddique. Who is an eye specialist and he also does free of cost treatment of those who are very poor.
Education
There are many schools like DAV Public school, Shri Shankaracharya Vidyalaya, Delhi public school, Mar Gregorious Memorial Senior Secondary School, and a school in each sector area which is operated by Bhilai steel plant.
This city is also gifted with top-class institutes like the Indian Institute of Technology.
Bhilai Institute of Technology, Shri Shankaracharya Technical Campus are the few names from the number of institutes that offer engineering, management, and other courses.
Students from all across the country come to Bhilai for the JEE/NEET preparation and many other competitive exams.
Food
If we talk about the food culture of Bhilai, It is very rich. As the people from different parts of the country came here, they also bought their food.
You can find Chinese, South Indian, Gujarati, Mughlai, Bengali, Punjabi cuisine here.
You will also find 5-star facilities like The Roman Park which is located in Durg just a few Kilometers away from Bhilai city. People from all around the country are coming to Bhilai to enjoy the royal facilities of The Roman Park.
The street food culture is also booming in this City, since there are so many youngsters who crave good street food.
There are many stalls in the city who are selling delicious delicacies from the past 30 years and some are selling from the past 40 years.
It is impossible to cover everything about this wonderful city in one post however, I hope this article will you a gist of what this city has to offer. There are many stories of Bhilai which I keep sharing through my blog, my Instagram, Facebook page, and my YouTube channel.
Thanks for reading 🙂
God bless you all!